Chiropractor Laura Nicholson D.C., F.I.C.P.A.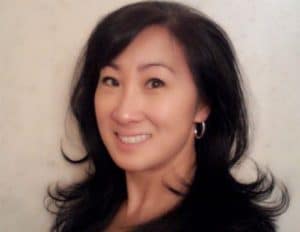 Dr. Laura Nicholson is a highly-talented and trusted chiropractor at Rochester Family Chiropractic, located in Rochester Hils, MI. She addresses many health problems such as back/sciatic pain, disc pain, neck/headaches and migraines. Dr. Nicholson is qualified to provide pre/post pregnancy care, sports injury prevention, posture correction, and x-ray motion studies.
Dr. Nicholson earned her Biology and French undergraduate degrees at St. Mary's College-Notre Dame. At Life University School of Chiropractic, she earned her doctor of chiropractic degree, graduating magna cum laude. Dr. Nicholson has also earned Pediatric and Webster certifications in the areas of prenatal care, postnatal care, and pediatric care. Dr. Nicholson is an active member of the Michigan Association of Chiropractors, The International Chiropractic Pediatric Association, and the Rochester Regional Chamber. Dr. Nicholson continually attends seminars and conferences to further advance the science and art of chiropractic.
A Michigan native, Dr. Laura Nicholson lives in Oakland with her husband, Joseph, and their two teenage daughters, Alexa and Kyra. An active family, they enjoy swimming, skiing, and Michigan camping. A runner, Dr. Laura Nicholson also ran two marathons, including the Boston Marathon.
Call the office to arrange a consultation with Dr. Laura Nicholson today. The consultation is always complimentary!
---
Dr. Nicholson Proudly Sponsors The RASL Fox Hills Swim Team and is also affiliated with the following organizations:

OFFICE HOURS
---
Monday
9:00am - 5:00pm
---
Tuesday
Closed
---
Wednesday
9:00am - 5:30pm
---
Thursday
Closed
---
Friday
9:00am - 5:00pm
---
Saturday
Closed